Concierge Care for Patients Traveling From Abroad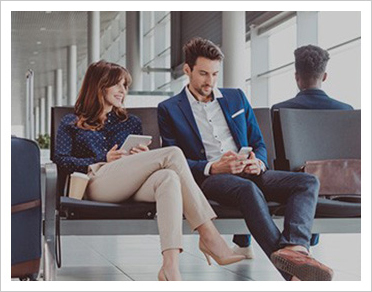 During your treatment and stay, our team will ensure that you and your family are as comfortable as possible. We are happy to provide assistance with arranging travel for those coming from afar.
We aim to provide our international patients and families with all the assistance they need to have a stress-free experience. For more information, please contact us at (833) 872-4477.
Patients from all over the country have visited Dr. Domb. In this regard, we are happy to assist with arranging travel arrangements for those coming from afar. We ask that you schedule your appointments and visits in advance to help our team assist coordinating your visit.
We are happy to work in association with therapy and rehabilitation centers outside of the Chicagoland area to accommodate your optimal care. Our practice has experience working with social services and social workers at hospitals to meet the needs of each individual patient.
Airport
Chicago has 2 airport locations to facilitate travel from all over the United States. Both airports have public transportation to Downtown Chicago via the local train, the El.
Chicago O'Hare (ORD)

Train access to downtown: Chicago Blue Line

Chicago Midway (MDW)

Train access to downtown: Chicago Orange Line
Hotels
Our practice is located adjacent to Chicago O'Hare International Airport (ORD), approximately 16 miles Northwest from downtown Chicago. There is exceptional and comfortable lodging available near our office, as well as all of our affiliated hospitals.
All lodging recommendations near O'hare Airport are less than 1 mile from our office location.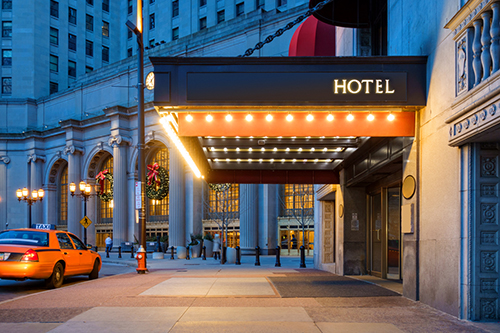 Staybridge Suites Chicago O'Hare Airport


6600 Mannheim Rd. Building 1
Rosemont, IL. 60018
(847) 380-5800

Wyndham Chicago O'Hare


1450 E Touhy Ave
Des Plaines, IL 60018
(847) 296-8866

Holiday Inn Chicago O'Hare Airport


6600 Mannheim Rd. Building 2
Rosemont, IL 60018
(847) 380-5800

Comfort Inn O'Hare


2175 E Touhy Ave
Des Plaines, IL 60018
(847) 635-1300
Local Attractions
Patients from all over the country have visited Dr. Domb to seek his expertise in orthopaedics.
While you are in Chicago for your medical treatment, you and your family can visit the top tourist attractions that the city offers.
Chicago's history dates back to 1837, when it was incorporated as a small trading post ashore the Chicago River. It has grown into one of the largest cities in the nation, thriving as a hub for international trade and commerce.
Some of the famous places that you can visit in Chicago include
Millennium Park, the city's green space, is a hub for art, film screening, outdoor concerts, and much more. All year round the park is bustling with all kinds of activities and entertainment and is a great place to relax and unwind with your family.
Navy Pier is a perfect place where you and your family can have some fun. This 50-acre expanse of activities includes a park with rides, a children's museums, theaters, boat cruises, different activities for every season and plenty of restaurants.
Grant Park, lovingly called 'Chicago's front yard', Grant Park is a 300-acre landscape that is a one-stop-shop for most of Chicago's popular attractions. These include the Art Institute of Chicago, Buckingham Fountain and Millennium Park.
Lincoln Park Conservatory is the city's green house of the rarest and most beautiful plants and flowers.
Chicago Cultural Center hosts free seminars, film screenings, theater events and dance performances all year round.
These are just a few of the activities that the city provides. To get the most of these attractions during your short stay, you can book one of the many themed tours.